Do you think opera is
boring, antiquated, dumb, or uninteresting?
Do you think most opera singers are simply screaming dark, ugly sounds, with alien like vibrations in their voices?
Are you curious about why anyone would like this artform or if there is something to it that you are missing?
Then you have definitely reached the right place. I hope to
shock you

with parts of opera you have

never seen or heard before.
What if I told you that the greatest and most inspiring version of the opera voice (arguably the right way to do it) has very rarely been heard in large numbers since 1980? What if I told you that if one learned what this sounded like, not only would they instantly fall in love with it, but they would be open to one of the most diverse, beautiful, inspiring, and powerful versions of the human voice?
What if I told you that the greatest and most inspiring version of the opera voice (arguably the right way to do it) has very rarely been heard in large numbers since 1980?
Hi, my name is Drew White. I have been blessed with the opportunity to experience a type of opera that is rarely found today. I am here to completely challenge everything you think you know about opera, and I dare you after reading what I have written here and what I include in the following book and on my website, to TRY to not love opera.
I have spent time listening to and reading about many of the greatest singers in the world from before 1980 that few are acquainted with, and I study singing with a man who not only can sing like them, and knows the forgotten principles to do so, but he also has lived a life next to a large number of the greatest singers. strong>I have learned first-hand, what this lost form of opera is, and I want to show the world something very few have ever experienced or learned.
What if, as a 24-year-old young man (who five years ago, strongly disliked opera), I told you that I had found not only recordings of old singers from 1970 and before that made singing sounds (never heard by almost the entirety of society) so beautiful and incredible that they -in many cases- bring you to tears, and shock you to the core with the unbelievable capabilities of the human voice, but that I also found the vocal principles capable of consistently teaching voices how to do this, with empirical results and exact vocal exercises, from one of the greatest vocal teachers in the world today who heard these singers live, spoke to them at length, and directed them for years?
On top of this, what if I also told you that a huge number of vocal conservatories and professional opera singers in the world today have forgotten how to sing like this, and how to train the voice to do these things? I have decided to do nothing less than introduce you to and teach you about a sublime art form that the world has almost totally forgotten about, probably for the first time in your life. If this isn't your first time, and you know a little bit (or a lot) already, welcome as well! I hope to teach you even more! To start this off, I'll talk a little bit about my background and experiences, and what led me to opera.
My background and history
About 8 years ago I wanted to learn to sing rock music. I wanted to know how to sing high notes well. I had heard people sing above the speaking voice before, but I couldn't figure out how to do it myself. I knew that there must be some way to do it, some way to mix…the registers together. I read every book I could get on singing, and eventually I found The Tenor Voice by Anthony Frisell.
He said exactly what I had always been looking for: The chest voice cannot extend all the way upwards but the head voice can extend downwards, envelope the whole voice, and then can grow in power with the applications of the breath.
However, one thing constantly seemed strange to me. Frisell's book (the greatest and most detailed book I had ever found on singing) was on…opera. How strange. I thought, "Who really likes those weird vibrations in their voices? Don't they sound like aliens? Won't people think I was weird if I sang that way?"
A long story short, I feel in love with the old singers of opera, after having heard Pavarotti sing "Recondita Armonia". I then studied voice with Mr. Frisell for four years (three times a week for the last almost 3 years), and in doing so I learned about the history of the greatest singers, what they were like (and sounded like live), what exact techniques can create voices like that (from Frisell himself), and how to sing like them. Allow me to share a little bit more on who he is.
A Description of Master Opera Teacher, Maestro Frisell
Mr. Frisell is one of the greatest masters of singing in the world (that I know of). He grew up as a Sicilian Italian. Starting at 19, he started directing some of the greatest singers in history. Over more than a decade and a half as a director, he directed and spent much time with many of the greatest names in opera in the history of the art-form: Richard Tucker, Victoria De Los Angeles, Zinka Milanov, Leonard Warren, Mario Del Monaco, Jan Pierce, Dorothy Kirsten, Norman Treigle, Robert Merrill, and others. He traveled with Licia Albanese, and he heard a huge number of the great singers live: Raoul Jobin, Bidu Sayao, Mario Lanza (whom he spent all of an intermission talking to), Jussi Bjorling, Jan Kiepura, Anna Moffo, Tito Schipa, Carlo Bergonzi, Nicolai Gedda, Leontyne Price, Franco Corelli, Maria Callas, Luciano Pavarotti, Placido Domingo, Joan Sutherland, and many others. He also taught many great singers: Sandor Konya (who said he sang his best when he used Frisell's technique) and Flaviano Labo (who said that Frisell was the greatest teacher in the world, even after having studied with the teacher that taught Luciano Pavarotti).
He then sang in Italy and sang a large amount of the verismo (Puccini, Verdi, and others) operas and taught before and after having done this. At almost ninety years old he still has his voice and can sing incredibly, both soft throughout the range and loudly with ringing high notes.
After hearing and spending huge amounts of time with the greatest singers -arguably- on the planet, and having taught students for decades, he is truly a master of the art. I am so grateful to have learned so much from him.
The Book, Awesome Resources, and How to Learn More
I am also thrilled to have the opportunity to show you what I have learned about the incredible art form of opera when seen through the lens of its golden age. I can share with you so much about it, and I hope that what I do share forever changes your view of what is possible with the human voice.
To accommodate you in learning all of these incredible things about opera, I have created two incredible online resources. The first resource is a downloadable e-Book I wrote called, A Complete Guide to Opera (detailed below on this page). However, it is not only for beginners, but also for anyone interested in learning more about opera. It includes many things you won't hear anywhere else like, common skeptical questions, why opera has seemingly lost popularity, the secrets of how to appreciate opera, the amazing amount of ways that opera enriches your life, secrets of training the voice, why other people like opera, a complete history of opera in 9 pages, and much more!
The second resource is a collection of over 50 music recordings (that are free to listen to using Spotify) cataloguing the greatest singers and recordings of opera into exciting categories such as: great high notes, beautiful tone, soft singing, and more. I have titled this resource: Opera's Most Beautiful Moments. Through it, you will get to hear the incredible singers and recordings of opera that have passed almost everyone else by!
The money put into learning what is in the following book ( A Complete Guide to Opera) totals to thousands of dollars. I will give it to you not for $100, or $50, but rather $30. Only $30 for one of the greatest introductions into singing and opera on the planet (with more to come on the way)! I have included a description of all that the book offers below.
A Complete Guide to Opera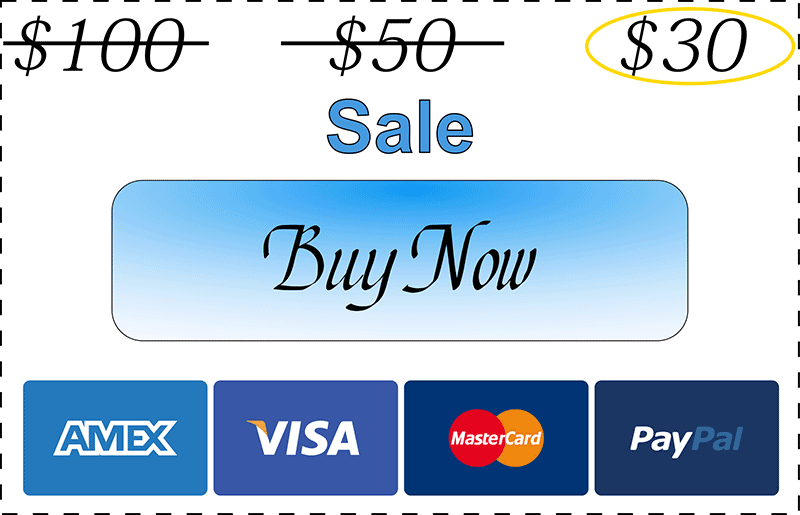 We offer a 30 day no questions asked money back guarantee!
Description of my book, A Complete Guide to Opera
This book has two goals: shock those new to opera (and everyone else) with how awesome, impressive, beautiful, and superhuman the past of opera from 1700-1980 really was (some opera today is still like this) and show you what very few seemingly can – the beginnings of what makes the singing voice phenomenal and exactly how it is done (with a focus on the old singers). I believe that readers of this book will not only fall in love with opera, but also will know much more about how it is done than many others, even those in the field. Opera is so incredible and so misunderstood that it needs a book like this to shock people into realizing what they are missing. Our society has so completely misunderstood opera and thrown it under the bus so consistently that millions dislike it solely because of the conditions that society has put them in (including the conditions that have kept many current singers from reaching the level of the old singers).
Let's fix that! I will share with you so much in this book, including how opera creates an unimaginable amount of diverse and exciting interests in the listener. This book will cover many things including: common questions regarding the opera, the secrets of how to really appreciate the art form, how opera will enrich your life, my listening guide to the opera, what teaching and learning voice is really like (with empirical results), the history of the opera, the history of voice training (including some good teachers still alive today), and why opera has seemingly lost popularity.
I know that you will love this book, and we offer a free 30-day money back guarantee to go with this certainty. So, what are you waiting for? A whole new exciting journey of life awaits you as you enrich your life with an art form that will improve so many things about you, and shock you to the very core with the unbelievable and inspiring things that the human voice is capable of – things forgotten by many current voice students and the majority of society!
A Complete Guide to Opera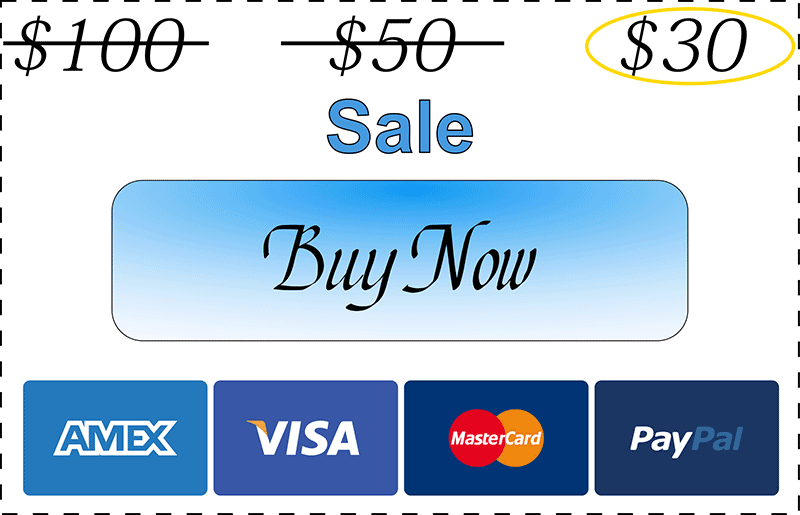 Sincerely,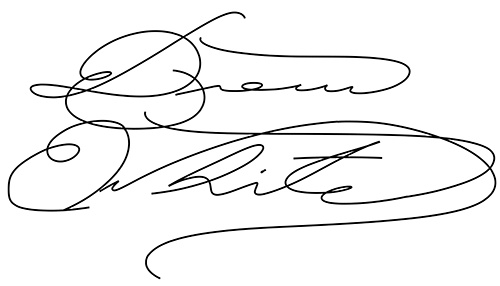 President of operarevival.com, opera lover, and student of a master teacher and singer who learned from the very singers of the past that I mention in this book.
P.S. For a more in depth look in singing (outside of my blog – operarevival.com), I will publish a book in the future that will revolutionize the industry of voice training. A vocal manual unlike any other in a special form of use and detail unheard of before. I can't wait to share it with you! To make sure not to miss it, make sure to sign up here:
P.S.S.Feel free to contact me at drew@operarevival.com with questions, comments, and your thoughts on the book! I look forward to hearing from all of you! Have fun! God bless you all! I may not be able to respond to all of your emails but I will try to respond to as many as possible!